The Funambulist: Colonial Spaces, Decolonial Practices
December 28 @ 7:30 pm - 10:00 pm
Event Navigation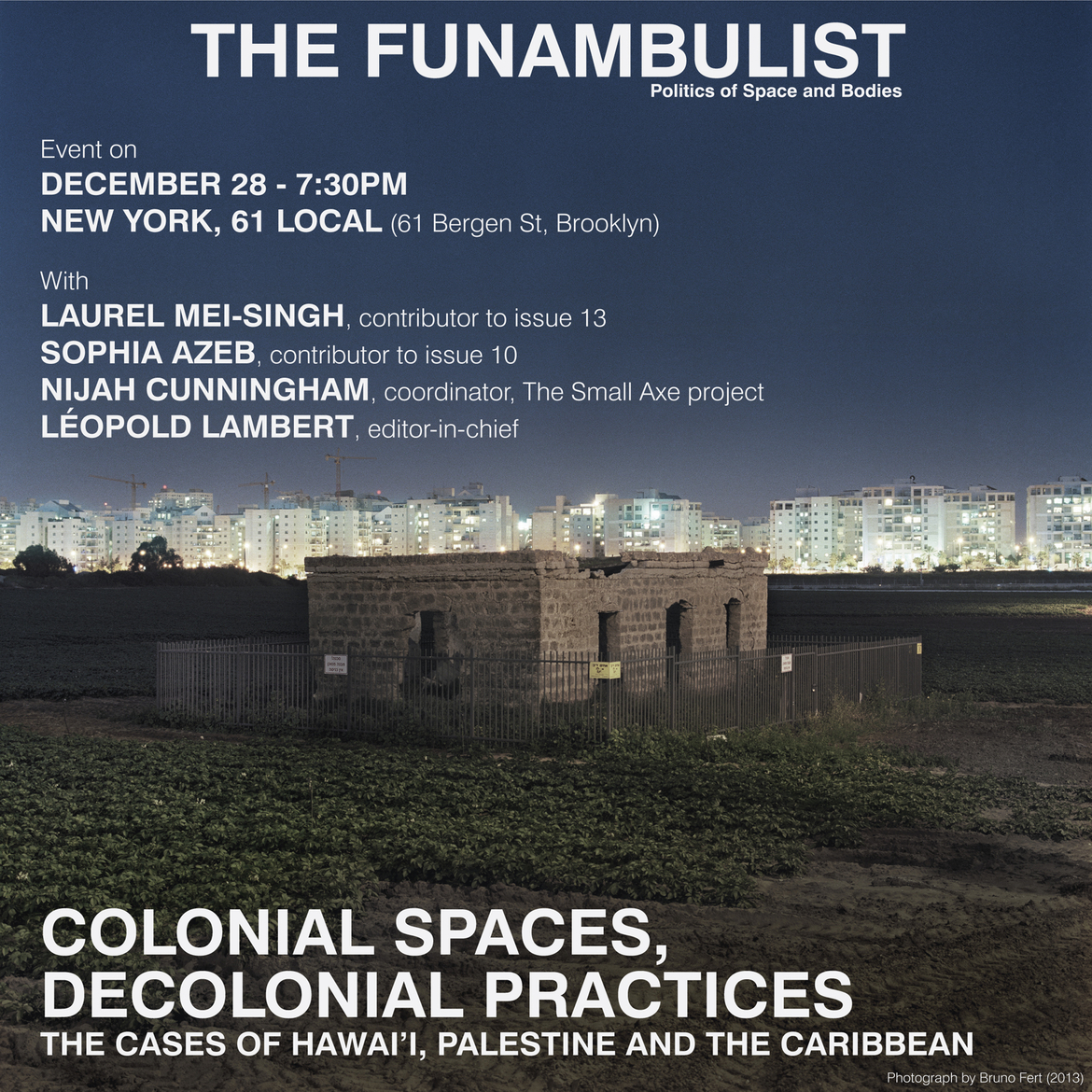 The Funambulist comes back to New York for another event at 61 Local around space, colonialism and decolonial practices. Editor-in-chief, Léopold Lambert will briefly introduce the magazine as well as its most recent issue (#14 "Toxic Atmospheres") before leaving the floor to contributors Laurel Mei-Singh and Sophia Azeb, as well as Nijah Cunningham addressing the topic through the particular cases of Hawai'i, Palestine and the Caribbean. (photo credits: "The Absentees" by Bruno Fert)
The Funambulist is a bimestrial print+online magazine dedicated to a reading of spatial politics through decolonial, antiracist, queer and feminist perspectives.
Laurel Mei-Singh is a contributor to issue 13 (Sept-Oct 2017) with "The Year of the Shark: Recognizing Those Who Reterritorialize Hawai'i."
Sophia Azeb is a contributor to issue 10 (Mar-Apr 2017) Architecture & Colonialism with "The No-State Solution: Decolonizing Palestine Beyond the West Bank and East Jerusalem."
nijah cunningham is the coordinator of The Small Axe Project, an online publication devoted to Caribbean intellectual and artistic works.
Have a public event that you think would be perfect for 61 Local? Email events@61local.com and tell us about it!