Sunday Sounds: THE SHOP
December 17, 2017 @ 7:30 pm - 9:30 pm
Event Navigation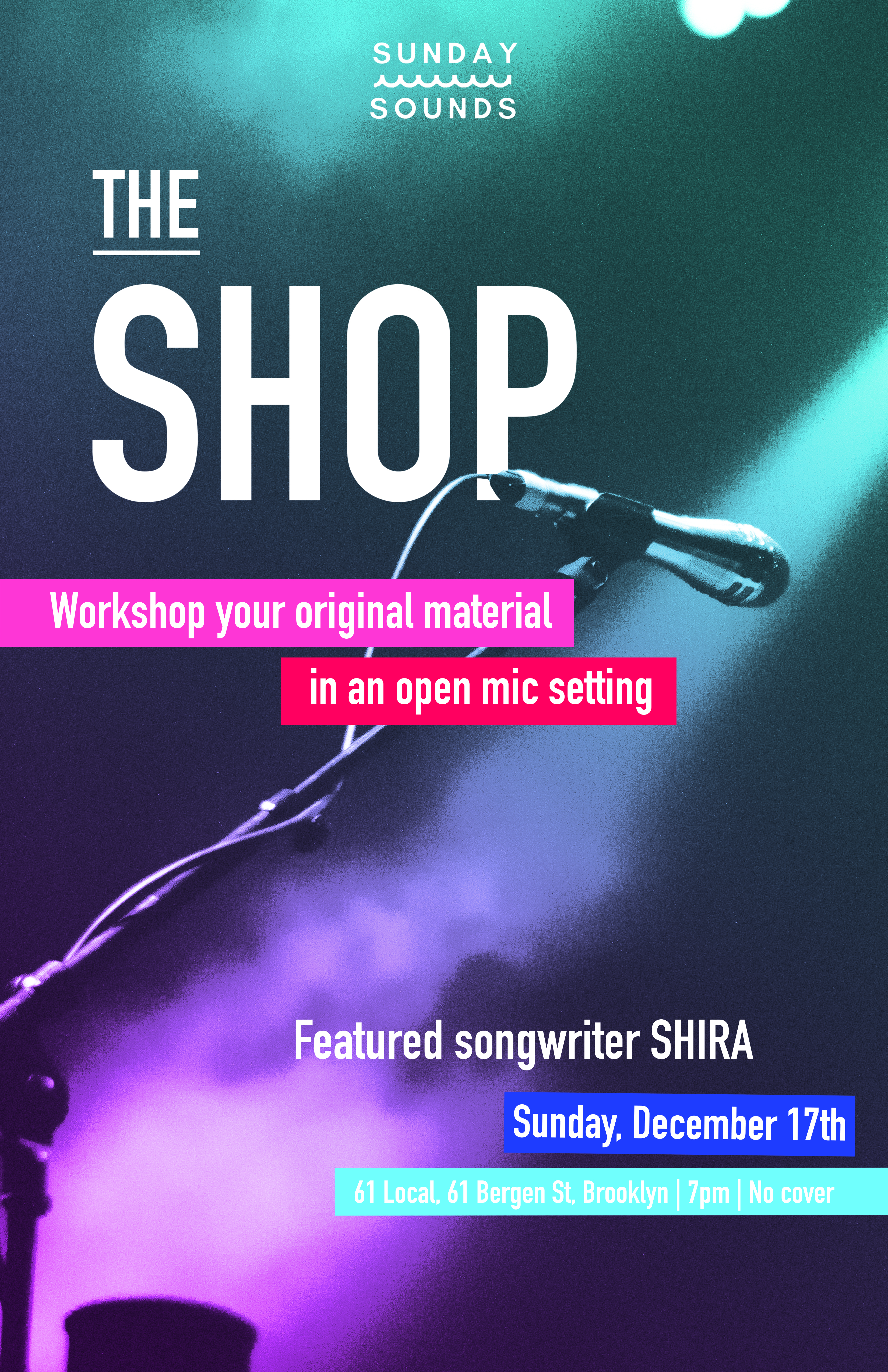 THE SHOP is a new segment of Sunday Sounds that opens up the floor for artists to workshop original material in an open mic setting.
Following the open mic will be a set by the night's featured songwriter, SHIRA. She will perform a set of her original material while also breaking down her own writing process and sharing insight into where she comes from as a songwriter.
Signup is at 7:00pm!
No Cover
All Ages
SHIRA
Born in Israel, living in Brooklyn, Shira Erlichman
is a writer, songwriter, producer and visual artist.
She tours the country sharing her work and
facilitating workshops. Catch her on tour here.
​
Shira believes most suffering can be traced back to isolation. She's obsessed with art as a way
to experience vitality and connection. She's propelled by process, presence and potential.
The mystery and transience of being alive fuel
her expressions.
​
Being diagnosed with Bipolar Disorder a decade ago fundamentally changed her life and, wildly enough, deepened her love of being here. She's writing a poetry book, Odes to Lithium, centered around her experiences with mental illness.
​
She teaches one-on-one online poetry workshops to people all over the planet. She
loves helping humans unlock possibility and fuse discipline with magic.
​
Her experimental electronic-pop album Subtle Creature came out in Fall of 2016. You can buy it here.
Have a public event that you think would be perfect for 61 Local? Email events@61local.com and tell us about it!