Long Story Long
January 11 @ 6:45 pm - 8:30 pm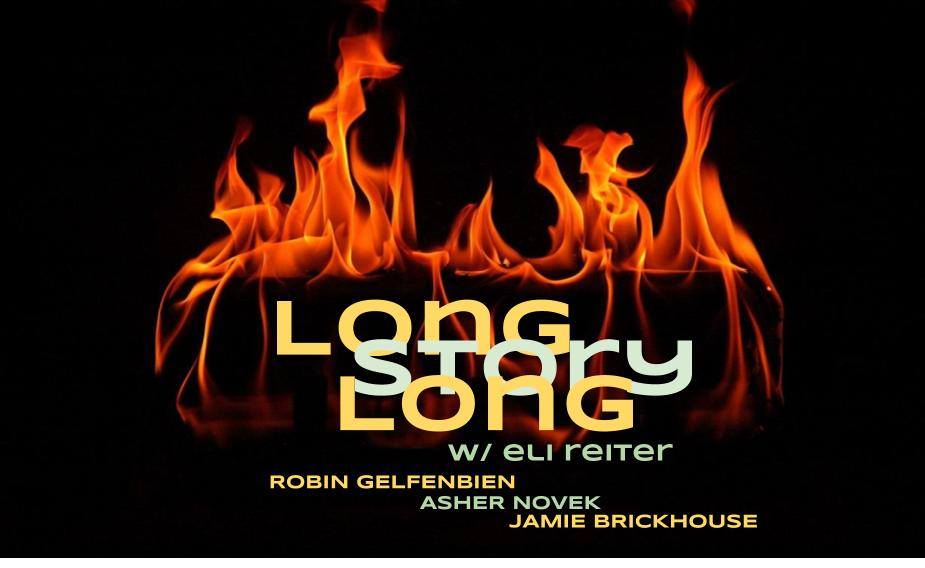 Long Story Long is a storytelling show created to let the audience get to know the performers a little better. Most stories onstage are just a sliver of a person. Long Story Long offers not just a glimpse, but a video. A chapter instead of a page. A Vine instead of an Instagram.
With more time to share, performers are able to mold their craft in a different and challenging way.
Longform stories allow us to come along with them on their journey.
***
Asher Novek is a community organizer, tech designer, media producer, storyteller, storytelling coach, and occasional wedding officiant. He produces a monthly storytelling show, So What Happened Was, in Park Slope. He also co-hosts and co-produces the podcast, the Whole Story, which looks at the medium of storytelling. Recently, he produced the Speak Up, Rise Up festival. This week long festival brought together traditional and non-traditional performers, and highlighted community groups and voices that we don't get to hear from as much. And he's still single.
*
Jamie Brickhouse is a New York Times published author and storyteller who performs an award-winning solo show, Dangerous When Wet: Booze, Sex, and My Mother, based on his memoir. He has been published multiple times in the New York Times, International Herald Tribune, Washington Post, Daily Beast, Salon, Out, Huffington Post, and POZ. Follow him @jamiebrickhouse on Instagram/Twitter and visit him atwww.jamiebrickhouse.com.
*
Robin Gelfenbien is the Creator and Host of the storytelling series and podcast, Yum's the Word, that features her homemade ice cream cakes. The show has been named one of the "5 Best Storytelling Series in NYC" by CBS, and a New York Times and Time Out New York Critic's Pick. Guests have included Tim Gunn, Jason Biggs, Aasif Mandvi, Joy Behar, among others. Robin has written jokes for emcee Rosie O'Donnell at The Matrix Awards where featured presenters included Martha Stewart, Rupert Murdoch, Hillary Clinton and more.*
***
Tickets online: $10
At the door: $15
Doors at 6:45. Stories at 7:15. Drinking begins at your discretion. 😉
Have a public event that you think would be perfect for 61 Local? Email events@61local.com and tell us about it!