Home Alone, part deux/Lost in NY
December 13, 2017 @ 8:00 pm - 10:00 pm
Event Navigation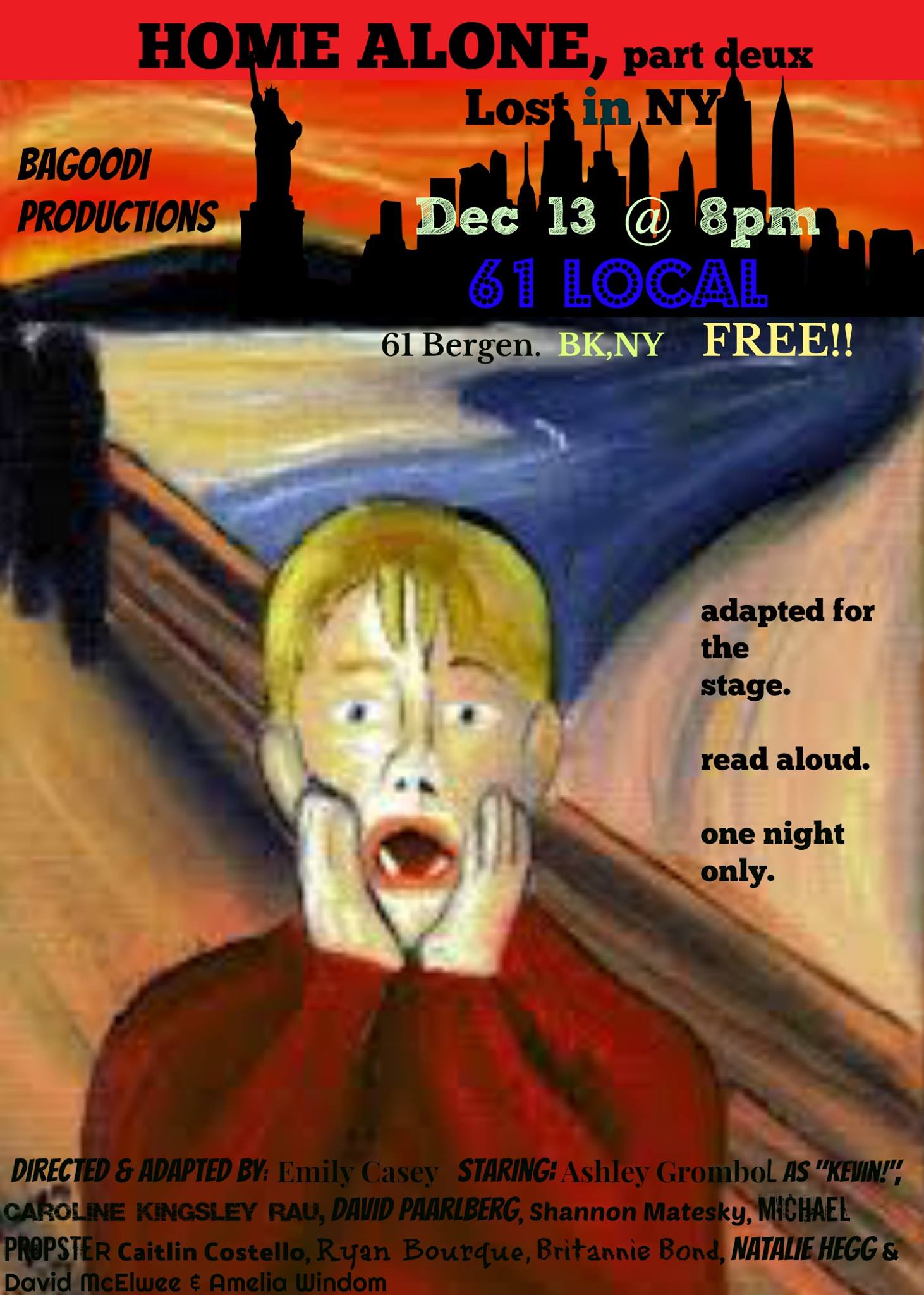 It's the 25th Anniversary of Home Alone 2, Lost in NY! Come see/hear this holiday classic read aloud by some hilarious humans with musical underscorings by David Paarlberg & Emily Casey. Doors at 7:30. Reading begins at 8. FREE!
Reserve your seat here: https://www.eventbrite.com/e/home-alone-part-deux-a-staged-reading-tickets-40190403579
Produced by: Bagoodi Productions (Ashley Grombol & Emily Casey)
Adapted/Directed by: Emily Casey
Staring: Ashley Grombol as "KEVIN!" , Caroline Kingsley Rau, Shannon Matesky, Ryan Bourque, Michael Propster, David Paarlberg, David Mcelwee, Natalie Hegg, Britannie Bond & Amelia Windom.
Have a public event that you think would be perfect for 61 Local? Email events@61local.com and tell us about it!