BackFat Variety May 25 w/ Joel Kim Booster, Josh Johnson & More!
May 25, 2017 @ 8:00 pm - 10:00 pm
Event Navigation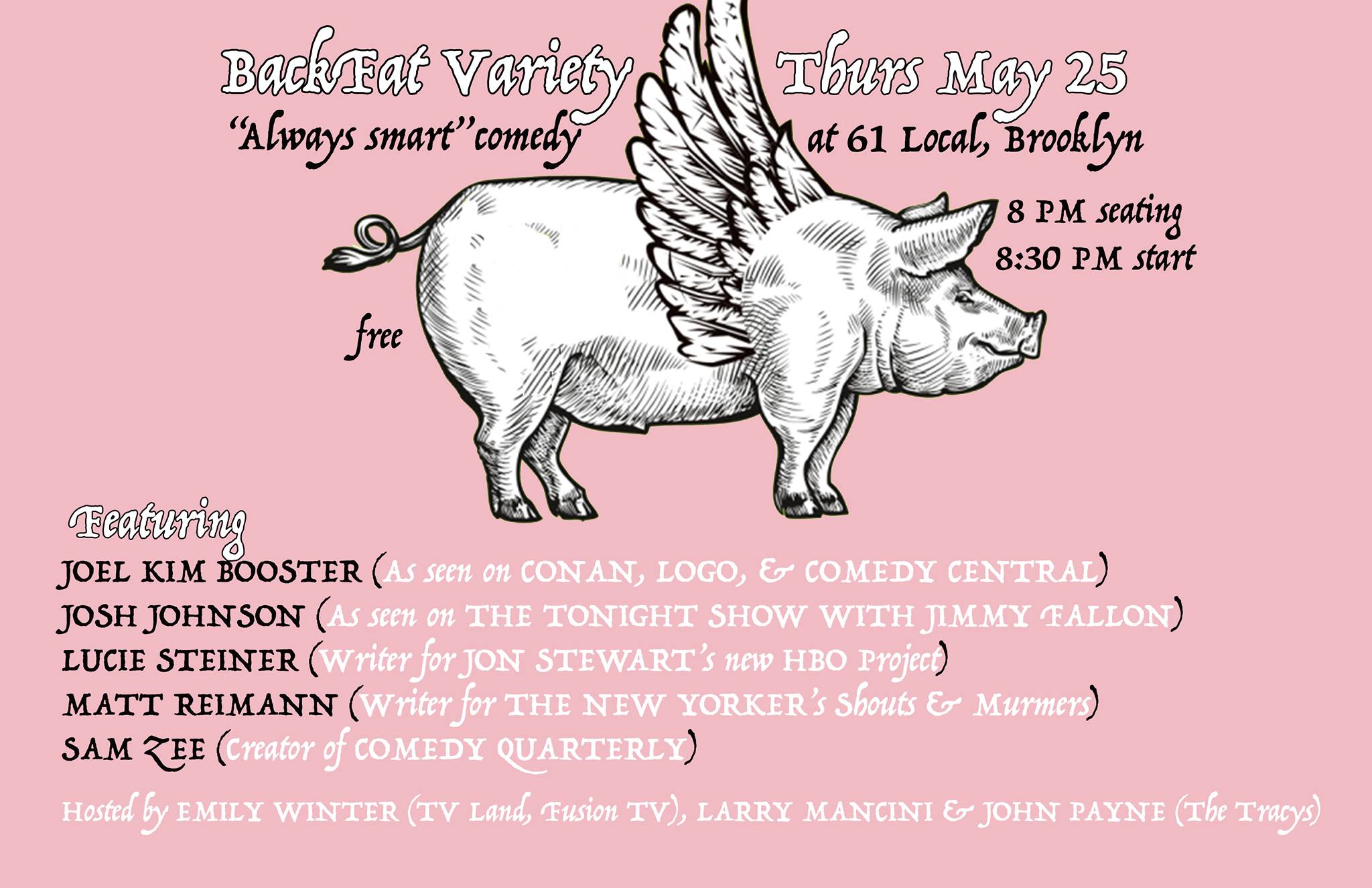 BackFat Variety is a monthly comedy show now in its 4th year. It's been recommended by The New York Times, The Skint, Time Out, Brokelyn, Brooklyn Magazine and others.
Each month, we bring some of the best comedic minds together for a show that includes standup, characters, sketches, readings, and is not too long. On Thursday, May 25, we're excited to host the following accomplished humans:
JOEL KIM BOOSTER (Conan, Logo, Comedy Central)
Josh Johnson (Late Night with Jimmy Fallon)
Lucie Steiner (Writer for Jon Stewart's Untitled new HBO project)
Matt Reimann (The New Yorker)
and Sam Zee (Creator of Comedy Quarterly)

The show is hosted by EMILY WINTER (TV Land, Fusion TV), and LARRY MANCINI & JOHN PAYNE (The Tracys). Doors open at 8 PM and we start promptly at 8:30. We recommend arriving closer to 8 to nab yourself a seat.
The show is zero dollars! We do it for the love! But also, we take donations to help us pay for costs associated with running the show. 🙂
Have a public event that you think would be perfect for 61 Local? Email events@61local.com and tell us about it!